"A unique appearance in the music world…"
Badisches Tagblatt, Germany
VENUS ORCHESTRA – a name that speaks for itself. In the spirit of the Roman goddess of love, the mission of the orchestra is to bewitch its audience – and not only the male members. Up to forty equally skilled and charming female instrumentalists come together to create a unique symphony orchestra. With virtuosity, plenty of female wit and feminine power, they enchant their audiences and provide the finest musical enjoyment with grace, charisma and artistic finesse. The wide-ranging repertoire of classical music, opera, operetta, musicals and the most beautiful soundtracks is always full of new surprises: The VENUS ORCHESTRA presents a flawless musical performance paired with refreshing entertainment.
The origins of the VENUS ORCHESTRA date back to the year 2001. Even then, although still called "Ladies First Symphony Orchestra," the group delighted the audience and quickly earned itself good feedback from the media.
"The audience was enthralled by the beauty and charm of the musicians…"
Express Ilustrowany, Poland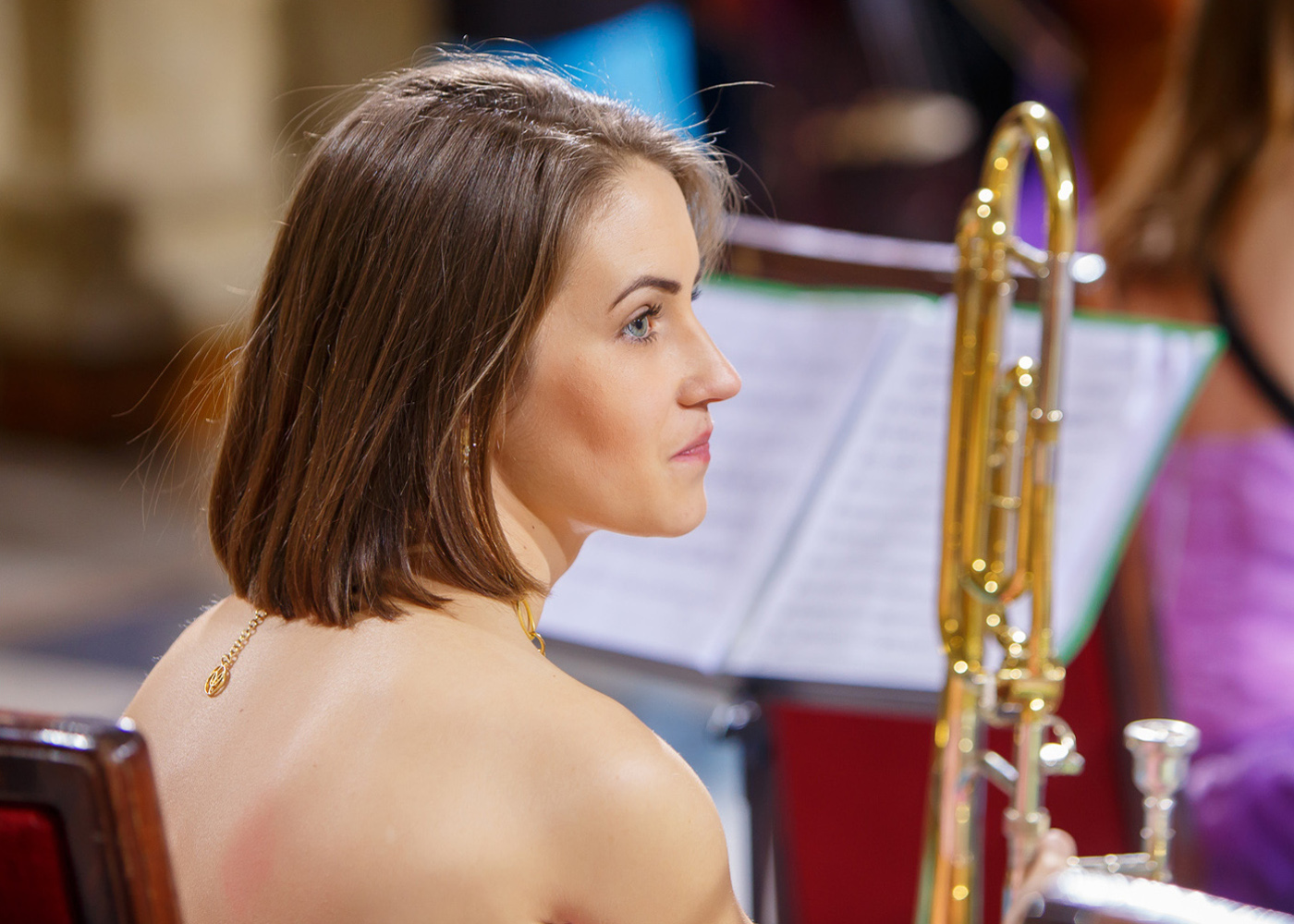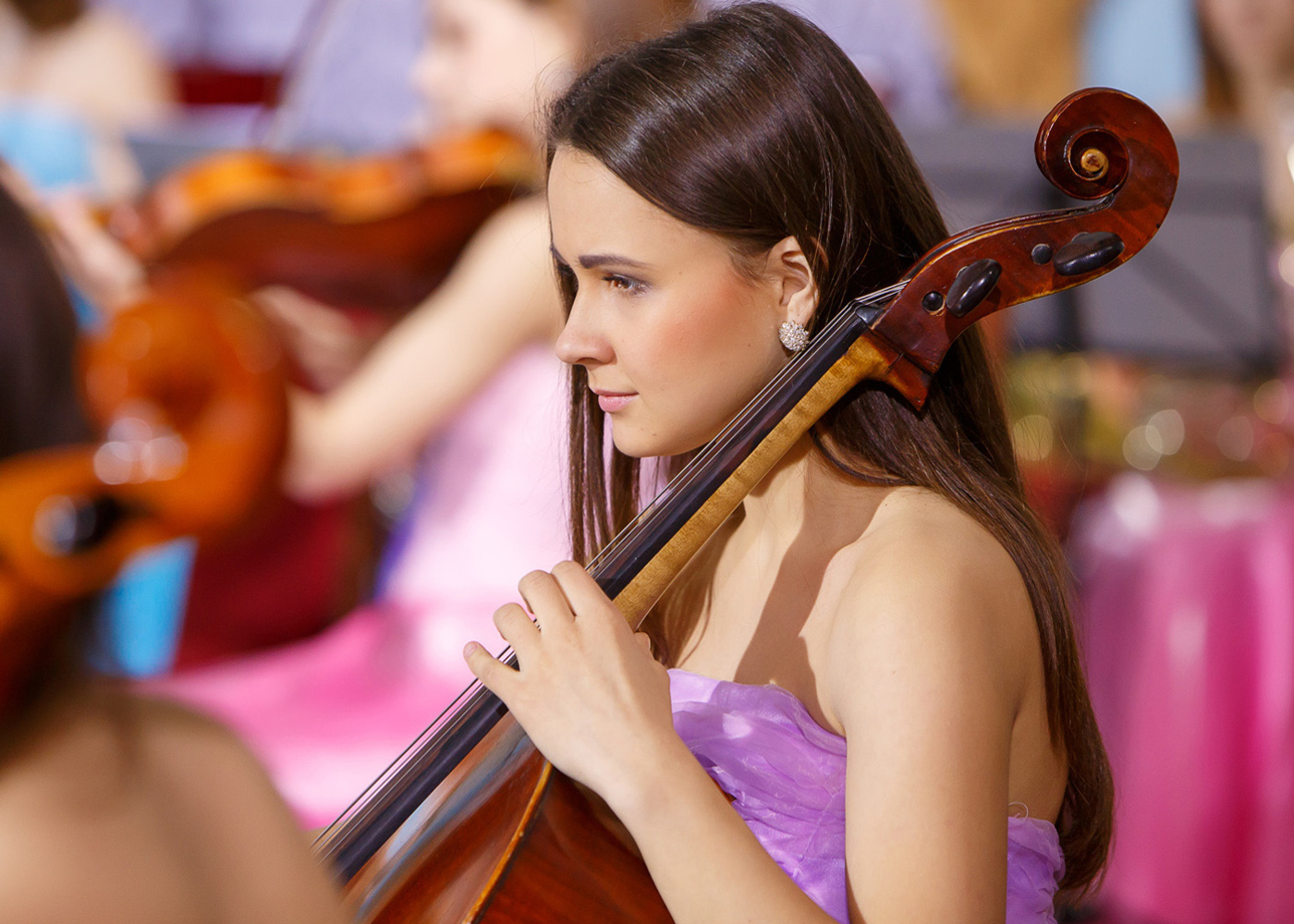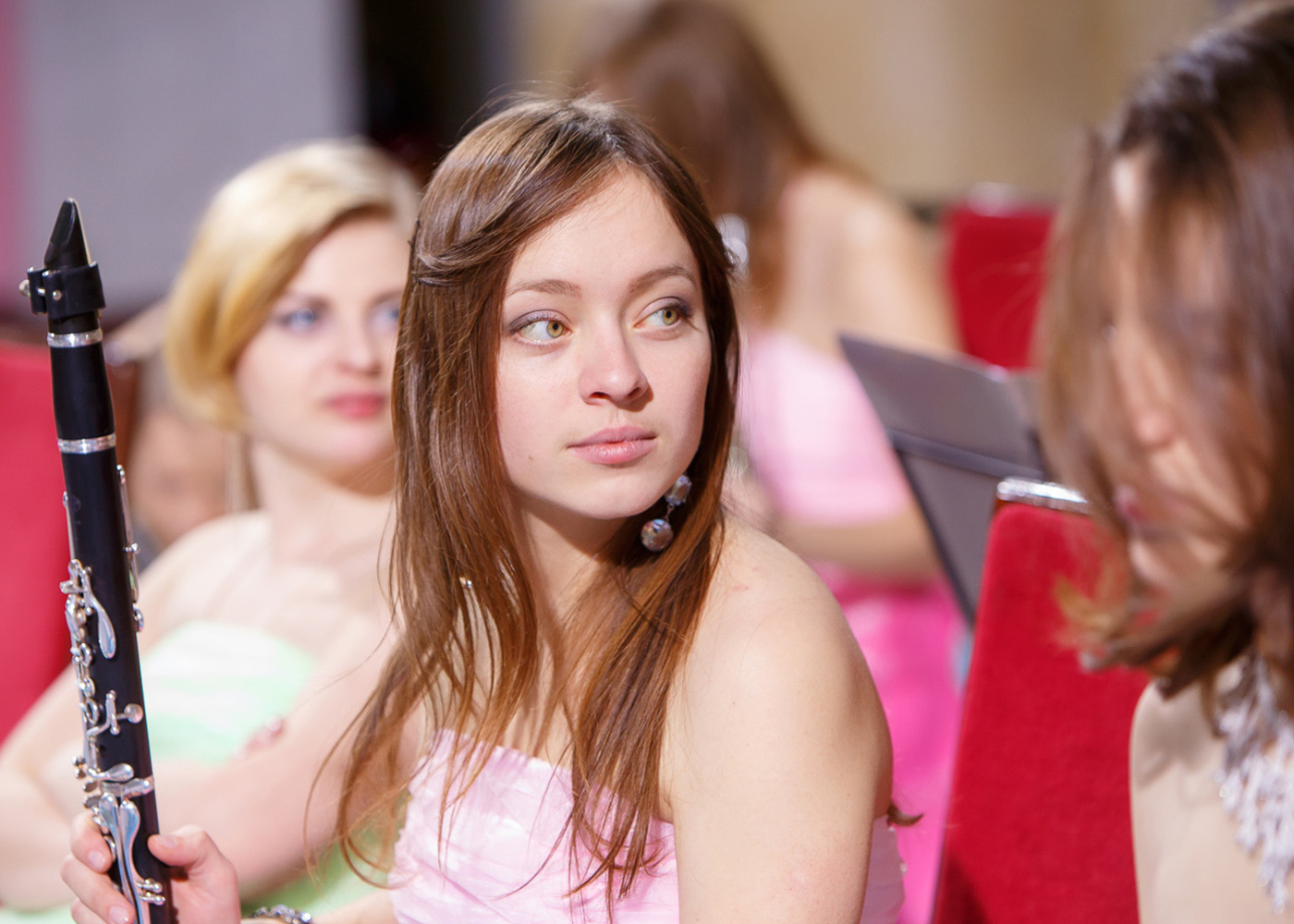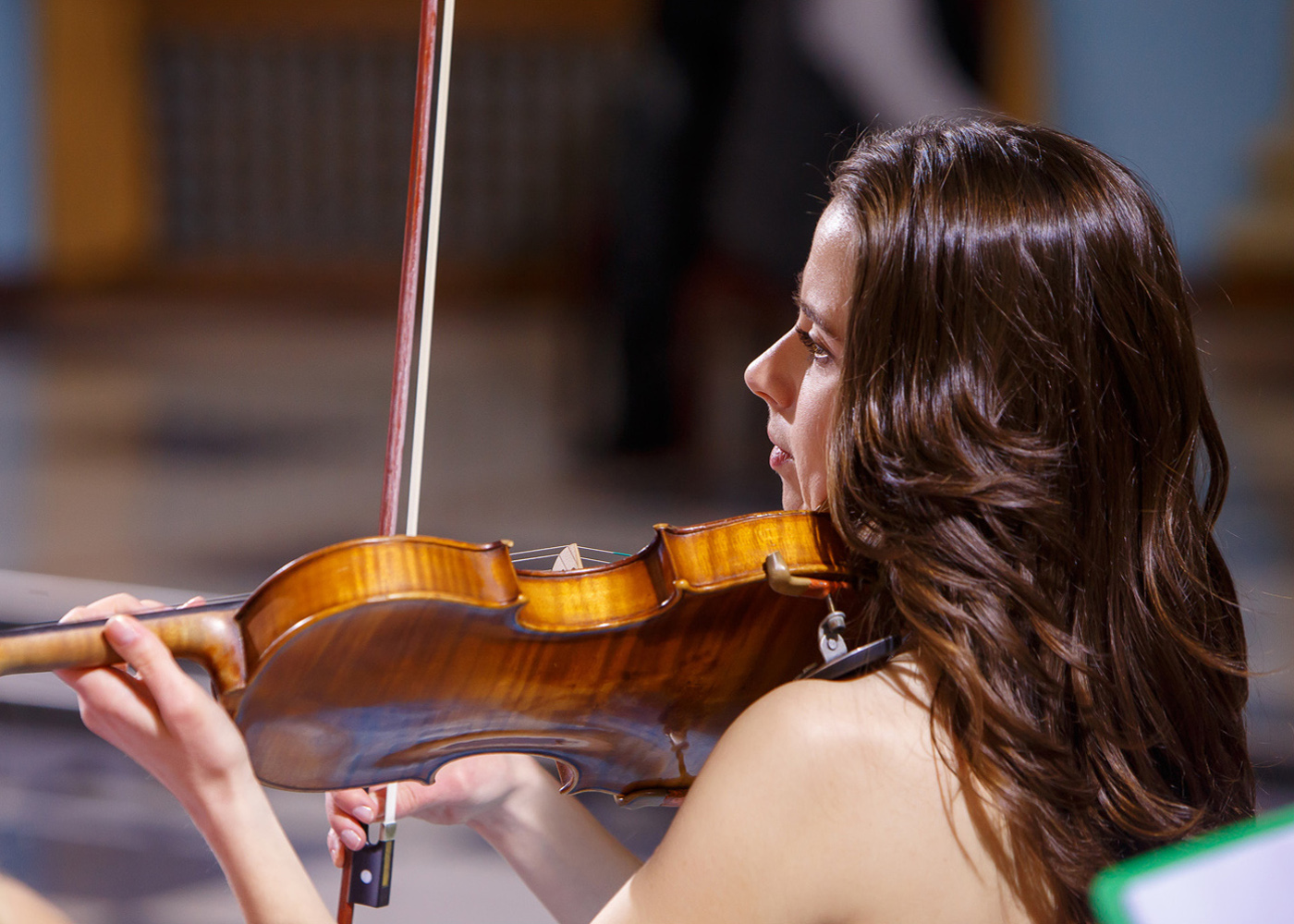 From the beginning, musical versatility and diversity has been one of the strengths of the ensemble, which, depending on the program, consists of over 40 women. The VENUS ORCHESTRA collaborated on an acclaimed crossover project with rock group YES, and singer Helen Schneider was accompanied by the charming ladies in her concert series "Romanza" at venues such as Berlin's Friedrichstadtpalast and the Prinzregententheater in Munich. The musicians also feel at home in more serious repertoire: The orchestra has worked under the direction of star conductor Claudio Desderi on operas like "Cosi fan tutte" or "The Barber of Seville."
The ensemble has introduced itself to music enthusiasts on screen within the German ARD music production "Straße der Lieder". One particularly remarkable highlight was an appearance at the Congress of the Arab Woman Organization in Abu Dhabi – a concert performed upon personal invitation by her Excellency Sheikha Fatima Bint Mubarak. More recently the ladies toured over 26 locations throughout China.
"This orchestra has an unusually uniform musical sensibility…"
Claudio Desderi